OulBook(MultiLanguage) for Windows instead of TuxCards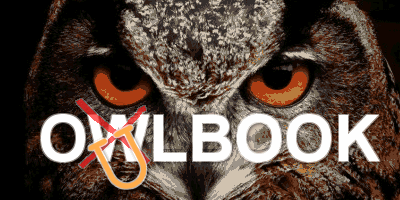 I customized TuxCards in 'Portable TuxCards (MultiLanguage) for Windows'. But I found a few bug in TuxCards.

First, I thought bug fix in TuxCards, but I gave up,because it was included basic problems.
Second, I thought new software like TuxCards. So, just it is OulBook.
I have else a few factors for development of OulBook.
Stopped TuxCards version 2.21
Included a few bugs in TuxCards
Require more features to TuxCards
TuxCards is
outline processer with Qt and Licence is GPL, so it is open source.
It will manage your ideas by structuring tree, and the structuring document will convert to HTML format. Linux user was many this software's users, Linux users were this software's users, but windows users can use it, and Mac users too. So this software was not launch as binary for Windows or Mac.

OulBook was developed as backward compatible of TuxCards. And it will launch on this page, now.
Difference OulBook and TuxCards
OulBook was developed as backward compatible of TuxCards. So, it means OulBook can use ini file and xml file created by TuxCards.
Known problems in TuxCards
TuxCards has at least the following problems. But OulBook does not has it.
Can not create a entry of same description in same level
May lost a entry when execute drag & drop in tree widget
Difference OulBook and TuxCards on major features
OulBook has the following difference on major features of TuxCards.
Portability
TuxCards could use as portable software by that post. OulBook can also use as portable software. But default icon feature will not be able to use.

Detail informations of some features that provided by that post is the following.
Portability


You will be able to use just now if you copy some files any directory of your pc. and you will be able to move its directory to another pc or another directory very easy.

japanese language file(tuxcards_ja.pm)


You will be able to custom to your language if you translate oulbook.ts, and convert to oulbook_xx.pm.(MultiLangeage)

Removed CactusBar and Donation informations
Can select theme like windows xp


You can select theme like windows xp if you edit configure file(.tuxcards) like following. But you can edit only themes(windowsxp or windowsvista) provided by Qt 4.8.6 .

[General]
...
WidgetStyle=windowsxp
..

Can not set default icon of entry


Custom TuxCards(by that post) can set icon for each entry. But OulBook can not set it.

Splitter works smooth within any width
Sample lua script that convert from "."(dot) text format(WZ Editor) to TuxCards xml format


WZ Editor is famous outline processer in japanese.
Ini file name
Ini file name was changed from '.tuxcards' to 'oulbook.ini'(Windows). And it will be '.oulbook' on Mac and Linux in near future(?).
GUI of entry(node)
You can edit attributes of entry(node) on main windows. You had must edit on property windows in TuxCards, but case of OulBook, it will be able to edit very easy on main windows.
So, icon and description and expiration date and font color etc....

And you can change document format (RTF,ASCII) at anytime. But if you want to change from RTF to ASCII, you will lost some attributes of document(font color, etc).
Search
TuxCards had only one window for search and its result. But OulBook has each windows seach and its result. As many times, you can search any word, and its all result will be sent to other window, of course be shown on it until you will remove.
Command(CUI)
Command(CUI) does not work on TuxCards for windows.
OulBook has other execute file('oulbookc.exe') for Command(CUI). Its file will work as CUI.
Export to HTML
TuxCards had exported to HTML that used frame tag.
TuxCards will export to HTML that will not use frame tag. So, it means one html.

Insert Entry
TuxCards had one method for add child entry(node). TuxCards has a few methods for add entry(node), for add root entry, for add above select entry, etc.
And you can hide root item.
Installation and Execute
First step, you should download OulBook Package on OulBook page OulBook(MultiLanguage) for Windows, extract it to any directory.


it may not work if you extract it to directory that everyone can not write.
ex)
If you extract to "C:\Program Iles(x86)\oulbook\" on Windows 7 or 8, Administrator authorization is required for write. it means it do not work.

And if you want to use another image format of png, you download "Qt images plugins" and extract to installed directory.

Next and final step, you can execute oulbook.exe.


Already, you have got environment it can execute always. Example, it will execute if you do double click "oulbook.exe" in Exploler on Windows.
THIS SOFTWARE IS PROVIDED BY THE COPYRIGHT HOLDERS AND CONTRIBUTORS "AS IS" AND ANY EXPRESS OR IMPLIED WARRANTIES, INCLUDING, BUT NOT LIMITED TO, THE IMPLIED WARRANTIES OF MERCHANTABILITY AND FITNESS FOR A PARTICULAR PURPOSE ARE DISCLAIMED. IN NO EVENT SHALL THE COPYRIGHT OWNER OR CONTRIBUTORS BE LIABLE FOR ANY DIRECT, INDIRECT, INCIDENTAL, SPECIAL, EXEMPLARY, OR CONSEQUENTIAL DAMAGES (INCLUDING, BUT NOT LIMITED TO, PROCUREMENT OF SUBSTITUTE GOODS OR SERVICES; LOSS OF USE, DATA, OR PROFITS; OR BUSINESS INTERRUPTION) HOWEVER CAUSED AND ON ANY THEORY OF LIABILITY, WHETHER IN CONTRACT, STRICT LIABILITY, OR TORT (INCLUDING NEGLIGENCE OR OTHERWISE) ARISING IN ANY WAY OUT OF THE USE OF THIS SOFTWARE, EVEN IF ADVISED OF THE POSSIBILITY OF SUCH DAMAGE.