Notepad++ ja-pack 1 (Multibyte word customize) 0.1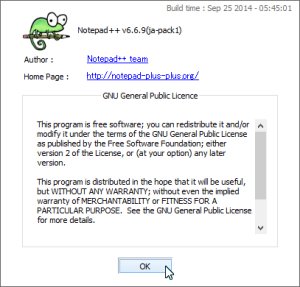 This is Notepad++ ja-pack(Japanese language pack).
Never, this is not for only the Japanese. So, this is also latest multi language pack, and has new some features.
(This package include the customized Notepad++ exe file.)

This package can install very easy by the download file that is zip file. Installation, just unzip.

Notepad++ Licence is GPL.
Scintilla Licence is Historical Permission Notice and Disclaimer.