Japanese Language file for Notepad++ 6.6.8(9)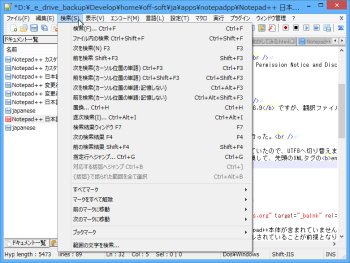 Notepad++ supports multiple languages??. Its feature is provided by xml files that exists in 'localization' under installed directory of Notepad++.
ie. You can find 'japanese.xml' in its directory for Japanese Language.
But soon, you will see that it is not updated from 2013-11-08 (Notepad++ 6.5).

So, this page will launch new xml japanese file.
Notepad++ Licence is GPL.
Scintilla Licence is Historical Permission Notice and Disclaimer.