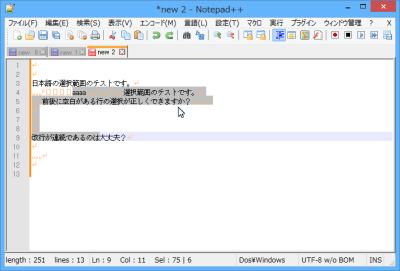 This site has released a few version Notepad++ ja-pack with Scintilla version 3.4.4. But it used a different Scintilla version of original Notepad++.(see "Notepad++ ja-pack 1 (Multibyte word customize) 0.1")

Latest version original Notepad++ has updated Scintilla version from 3.3.4 to 3.5.6, so ja-pack has updated too, it is Notepad++ ja-pack 1.4.1.

This new version has a few new features.

Notepad++ Licence is GPL.
Scintilla Licence is Historical Permission Notice and Disclaimer.