KDE for Windows installed
I tried using the KDE compatible version of Windows.
Download, KDE for Windows is.
The downloaded file is smaller.
To this smallness was cheated.
And begin the installation, I took over about four hours.
, I have to sleep in the middle.
Windows2000 I tried to actually move.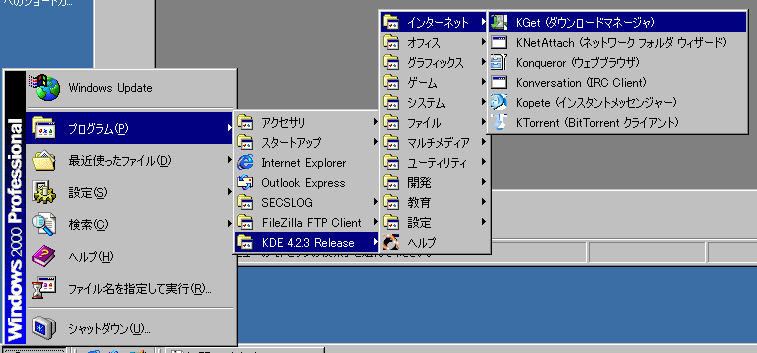 Maa, What I feel is not just for me to install it well, mostly, Windows, but that could be equipped as standard with the KDE version.How many games I had Windows software than the standard.
Speaking of KDE, KOffice, and I thought I was going to be here, so there was, was not the article.
Because the alpha version of KOffice is available, install Still, someday, I want to post..Sorry..
You might also like:
Comments